Daily Archives:
November 4, 2015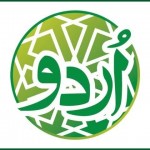 Islamabad: Government Ne Faisla Kiya Hai Ke President Aur Prime Minister Samait Tamam Official Representatives Aur Officers Androon O Beron Mulk Mein Qaumi Zabaan Mein Taqareer Karenge Jab Ke Is Kam Ka Marhala Waar Aaghaz 3 Mah Mein Kar Diya Jayega.
Senate ke ijlaas mein Government Ki janib se paish ki jane wali dastawizaat ke mutabiq Aieen ke Artical 251 ke tehat Urdu Zaban ko sarkari aur deegar maqasid ke liye istemaal kiya jayega,
Tamam wazaraton aur divisions ke wifaqi Secretary baraye It'tila'aat O nashriyaat Qoumi virsa, wifaq ke zair e intizaam kaam krne walay sarkari o name sarkari idaray apni policies ka 3 mah ke andar urdu tarjuma jab ke wifaq ke zair e intizaam kaam krne walay sarkari o name sarkari idaray har tarah ke qawaneen aur har tarah ke form angrezi se urdu mein tarjuma karenge.
Tamam awaami ahmiyat ke maqamat Courts, police stations, hospitals, parks, Educational institutions, banks ke angrezi ke sath sath urdu mein board nasb kiye jayenge.
Is ke ilawa Passport office, income tax department, GPRS, auditor general of pakistan, WAPDA, Sui Gas, election commission of pakistan, driving licence, utility bills aur Tamaam sarkari dastawizaat ka urdu mein tarjuma kiya jayega.
Dastawizaat ke mutabiq passport ke tamam Contents ko angrezi se urdu mein muntaqil kiya jayega.
Government Websites ko 3 mah ke andar Urdu mein muntaqil kiya jayega jab ke Mulk bhar mein choty bary roads ke ke kinaron per rehnumaiy ke gharz se nasb sign bords angrezi aur urdu ke sath nasb kiye jayenge.